-Usage-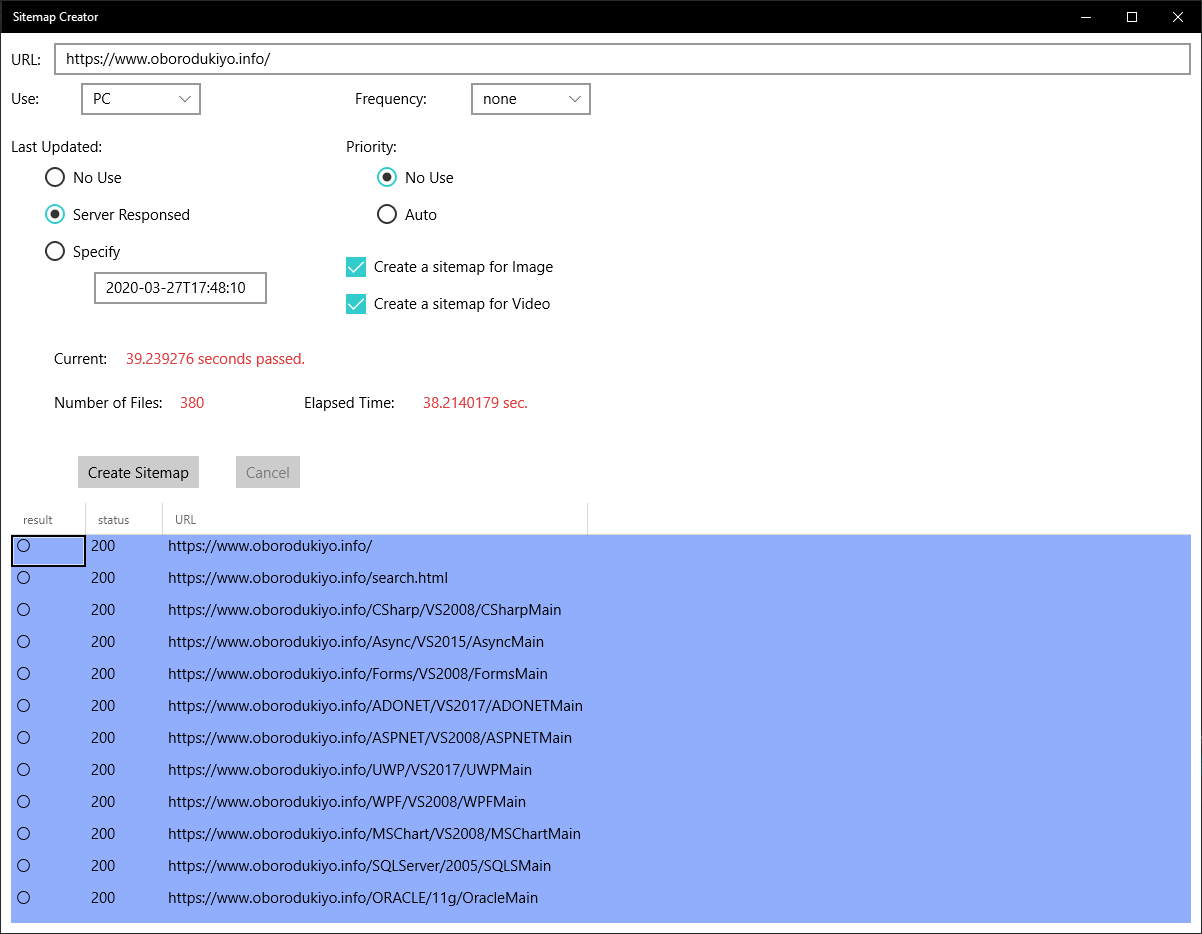 1)
At first, you input the URL of your site at URL textbox.
At this time, if the URL ends with a directory, please append / to the end.
Also be sure to specify charset on the site's page.
The corresponding charset is UTF-8, Shift_JIS and EUC_JP.
This app doesn't support FTP.
2)
Choose whether the use of the sitemap is for a PC sitemap or a mobile sitemap.
3)
Choose how often you do change the site.
4)
Choose the last modification date of pages.
If you select "Specify", all pages will be set at the specified date and time.
5)
Choose whether to use priority.
In automatic calculation, this app calculates automatically by counting the number of links of each pages in your site.
6)
Check if you want to create a sitemap of images.
Check if you want to create a sitemap of videos.

7)
After selecting all the items, click "Create Sitemap" button.
At the bottom of the main window, elapsed time, number of pages, etc. are displayed.

8)
A list of checked results will be displayed at the bottom of the window.
The result is "〇" accessed, "×" indicates error returned, "G" indicates image file, and "F" indicates link such as zip file.
"statusCode" is the HTTP status code when accessed.
"URL" is the URL of the link recognized by this software.
"Page" indicates which page it was on when it was image data and video data.
However, "Page" is displayed only when the image data or video data is img tag or video tag. (It is not displayed for a tag.) What I want you to see here is information on why it got "×".